Prof. Eugene P. Sheehan
---
Emeritus Professor
Psychological Sciences College of Education and Behavioral Sciences
University of Northern Colorado
USA
Email: eugene.sheehan@unco.edu
Dr. Eugene Sheehan is the former Dean of the College of Education and Behavioral Sciences at the University of Northern Colorado, a position he has held since 2000. As the Dean, he was responsible for the administration of one of the largest education programs in the Rocky Mountain Region of the United States, with about 100 full time faculty and about 3,500 teacher candidates. His college was fully accredited at all levels: national, state, and discipline and has earned several awards for academic excellence, including the prestigious Christa McAuliffe Award for Excellence in Teacher Preparation from the American Association of State College and Universities.
Dean Sheehan received his undergraduate degree from the University of Dublin, Trinity College, Ireland. He has Master's degrees from Trinity College and from the Queen's University of Belfast. His doctorate is from the University of California, Santa Cruz. He is a tenured professor in the School of Psychological Sciences. His academic background is social and industrial psychology. He has been recognized for excellence in teaching and research, earning the University of Northern Colorado's Distinguished Scholar Award. He has worked collaboratively with several universities around the world. In 2011 he received an Honorary Doctorate from Burapha University. Additionally, he has given keynote addresses at important conferences around the world.
Prior to his career at the University of Northern Colorado, Dean Sheehan worked as a personnel psychologist for the Irish government and as a vocational evaluator in California.
Conference Convener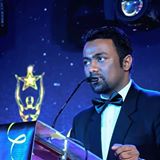 Mr. Isanka P. Gamage
---
The International Institute of Knowledge Management (TIIKM),
Sri Lanka
Hotline: +94 715 589 870
+94 777 379 779
TP:+94117992022
Email: isanka.gamage@tiikmedu.com
Conference Secretariat
Ms. Asha Ratnayake
#531/18, Kotte road, Pitakotte, Sri Lanka.
Tel: +94117992022
Fax: +94 112 873 371
Hotline: +94 76 573 3737
Email:asha@tiikm.com
SCIENTIFIC COMMITTEE
---
The Scientific Committee consists of the experts in the field from many different countries in the world. The Committee Members evaluate your abstracts and provide insights to improve those further. According to the final decision given by them, you would be able to process further tasks for attending the conference.
Scientific Committee Members
Prof. Dr. Marcel Köhler, University of Applied Sciences Dresden, Germany
Assoc. Prof. Dr. Ahmad Fauzi Mohd Ayub, Universiti Putra Malaysia, Malaysia
Dr. Ana Isabel Santos, Universidade dos Açores, Portugal
Dr. Shuan-Ju Rita Hung, Providence University, Taiwan
Dr. Fazilah Razali, Universiti Putra Malaysia, Malaysia
Asst. Prof. Dr. Watsatree Diteeyont, Kasetsart University, Thailand
Assoc Prof. Dr. Abu Bakar Mohamed Razali, Universiti Putra Malaysia, Malaysia
Prof. Dr. Dörte Görl-Rottstädt, University of Applied Sciences Dresden, Germany
Dr. Nilda San Miguel, Masapang Elem. School, Philippines
Dr. Elymar Pascual, Talangan Integrated National High School, Philippines
Dr.K.P.SANAL, R.V.Government Arts College, India
Dr. Juland Salayo, University of Santo Tomas-Manila, Philippines
Assoc. Prof. Dr. Tajularipin Sulaiman, Universiti Putra Malaysia, Malaysia
Dr. Amira El-Deeb, American University, Egypt
Dr. Dat Bao, Monash University, Australia
Dr. Ghanem Al Bustami, Abu Dhabi University, UAE
Dr. Rasa Kirliauskiena, Lithuanian University of Educational Sciences, Lithuania
Assoc. Prof. Sylvia Sao Leng IEONG, City University of Macau, China
Dr. Siti Salina Mustakim, Universiti Putra Malaysia, Malaysia
Prof. Dr. Michael Heinrich-Zehm, University of Applied Sciences Dresden, Germany
Dr. Nenita Prado, Vice President for Research, Publication, & Extension, Philippines
Dr. Arijit Chowdhuri, University of Delhi, India
Dr. Dalia Badewy, Ajman University, UAE
Dr. Fouzia Ajmal, International Islamic University Islamabad, Pakistan
Dr. Norliza Ghazali, Universiti Putra Malaysia, Malaysia
Dr. Maria Cequena, Catholic Filipino Academy, Philippines
Dr. Lynard Bobby Asirit, Philippine Association of Researchers and Statistical Software User, Philippines
Dr. Ahmad Zabidi Bin Abdul Razak, University of Malaya, Malaysia
Dr. Stanley Mutsotso, Kibabii University, Kenya
Dr. Joseline Santos, Bulacan State University, Philippines
Dr. Cecilia A. Geronimo, Bulacan State University, Philippines
Dr. Charu Khosla Gupta, University of Delhi, India
Dr. Sam Lau, Hong Kong Baptist University, Hong Kong
Dr. Jovita Villanueva, Bulacan State University, Philippines
Dr. Rico Paulo Tolentino, Bulacan Agricultural State College, Philippines
Dr. Abu Salahuddin, University of Dhaka, Bangladesh
Dr. Bharti, National Council of Educational Research and Training, India
Dr. Daniela Soares, Novo Dia – CIPA / CICS.NOVA, Portugal
Dr. Siti Hajar Halili, University of Malaya, Malaysia
Dr. Indah Fajarini, Universitas Negeri Semarang, Indonesia
Dr. Rogelio D. Rasay, University of Southeastern Philippines, Philippines
Assoc. Prof. Dr. Kaarthiyainy Supramaniam, Universiti Teknologi MARA, Malaysia
Dr. Emad A. S. Abu-Ayyash, British University in Dubai, UAE
Prof. Dr. Dwi Atmono, Lambung Mangkurat University, Indonesia
Dr. Savita Gupta, Lovely Professional University, India
Dr. Vijayan Kannoth, National Council of Educational Research and Training, India
Prof. Dr. Nadiroh, Universitas Negeri Jakarta, Indonesia
prof. Dr. Endry Boeriswati, Universitas Negeri Jakarta, Indonesia
Prof. Dr. Hafid Abbas, Universitas Negeri Jakarta, Indonesia
Prof. Dr. I Made Putrawan, Universitas Negeri Jakarta, Indonesia
Dr. Faisal Madani, Universitas Negeri Jakarta, Indonesia
Dr. Mutia Delina, Universitas Negeri Jakarta, Indonesia
Prof. Ahmed El Hashash, University of Edinburgh (UK)-Zhejiang Int. Campus
BE OUR SESSION CHAIR
Write to Ms. Maheesha Dilshani : maheesha@tiikm.com with your short bio-data