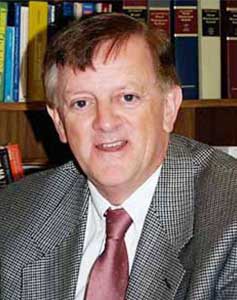 PROF. EUGENE P. SHEEHAN
Emeritus Professor
Psychological Sciences College of Education and Behavioral Sciences
University of Northern Colorado
USA

Title: "Enhancing Teacher-Student Relationships for Improved Learning Outcomes"
Prof. Eugene is the Former Dean of the College of Education and Behavioral Sciences at the University of Northern Colorado. As the Dean he was responsible for the administration of one of the largest education programs in the Rocky Mountain Region of the United States, with about 100 full time faculty and about 3,500 teacher candidates. Prof. Eugene received his undergraduate degrees from the University of Dublin and Trinity College, Ireland. He received his Master's degrees from Trinity College and from the Queen's University of Belfast. He obtained his PhD from the University of California, Santa Cruz. He has been recognized for excellence in teaching and research, earning the University of Northern Colorado's Distinguished Scholar Award. He has worked collaboratively with several universities around the world. In 2011 he received an Honorary Doctorate from Burapha University. Additionally, he has given keynote addresses at important conferences around the world. Prior to his career at the University of Northern Colorado, Prof. Eugene worked as a personnel psychologist for the Irish government and as a vocational evaluator in California.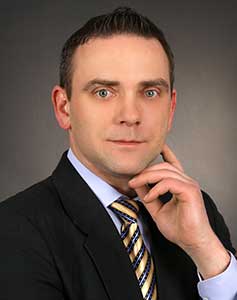 PROF. DR. MARCEL KÖHLER
Nord University
Faculty for Nursing and Health Sciences
Norway
Title: "Case Studies as a method of Problem Based Learning - Didactic Variants and Potential for Practice and Research"
Dr. Marcel Köhler is Professor for Pedagogy and Health Sciences at Nord University/Norway. He held the chair for Nursing and Health at the University of Applied Sciences Dresden (FHD)/Germany from 2019-2022. He studied medicine pedagogy, philosophy and vocational education. Dr. Marcel Köhler received his doctorate from the Technical University of Dresden/Germany. In his PhD thesis he integrates theoretical approaches from didactics, action theory and cognitive psychology as well as linguistics. He has expertise in questions of curriculum development, empirical educational research, evaluation and quality management. His key activities focus on vocational and university didactics, examination in theoretical vocational education and institutional teaching/learning processes. Currently, he is working in the fields of interdisciplinarity in nursing and health care professions as well as student active teaching-/learning methods and simulative learning environments of these professions. Dr. Marcel Köhler supports and contributes national and international research projects on the aspects of current vocational and tertiary education issues. Before he accepted a professorial position, he has worked for more than 9 years as a researcher and lecturer at the Institute for Vocational Education and Didactics at the Technical University of Dresden/Germany. He was responsible for national and international research projects with stays abroad in China, Thailand, Laos and Sweden. From 2014-2021 he was the executive director of the association for the promotion of education and training for professional educators at the TU Dresden e. V.
Ts. Dr. Chee Ken Nee, SMIEEE
Senior Lecturer
Department of Computing and Digital Technology,
Faculty of Computing and Meta-Technology,
Universiti Pendidikan Sultan Idris,
Malaysia.
Title: "Designing Educational Chatbots with Microsoft Power Virtual Agents"
Key Workshop Highlights:
Exploring the educational applications of chatbots and their benefits.
Introduction to Microsoft Power Virtual Agents and its capabilities.
Designing effective conversational flows for educational contexts.
Hands-on guidance to create, deploy, and test educational chatbots.
Integrating AI components to enhance chatbot interactions.
Strategies for continuous improvement and adaptation of chatbot responses.
Dr. Chee Ken Nee is a more than 12 years of experience as high school teacher with PhD in Educational Technology in Faculty of Education, Universiti Teknologi Malaysia, Johor, Malaysia. I am Top 30 Microsoft Innovative Educator Expert in Malaysia in 2020. Previously, I worked at high performing secondary school as teacher and then promoted recently as Assistant Director at Educational Technology and Resources Division, Ministry of Education, Malaysia. Hence, Know a lot of the issues in the educational industry. Currently, I am a senior lecturer in Universiti Pendidikan Sultan Idris. I am a registered professional Technologist under Malaysian Board of Technologist with title Ts. Apart from that, I am a senior member of Institute of Electrical and Electronics Engineers (IEEE). I have experience too as part-time lecturer in Universiti Malaya as well. I had published 10 quality journal paper with ISI-indexed and scopus-indexed. My research interest focuses on mobile learning, educational technology, and computer-based learning as well as design and develops mobile learning environment and application. I would also like to examine how it can affect the student in many ways. Innovation in teaching and learning also become my interest recently especially in this pandemic era. My research H-index is 6 with 310 citations in just 6 years. With humble, I am one of the winner as Global Teacher Award 2020. I am a reviewer for many ISI and Scopus indexed journals. I am also a jury for many prestigious innovation competitions at international and national level such as United Kingdom. Previously, I have been a speaker in virtual international conference in United States of America, and as keynote speaker in India, Tunisia, Austria and Thailand.
Date: 03rd May 2024 | Time: 3.30 – 4.30 PM IST
SPECIAL NETWORKING
Session
Are you ready to expand your professional network, forge valuable connections, and engage with like-minded individuals in your field? Then join our exclusive Networking Session during the conference!
This highly anticipated event is designed to create a dynamic platform for attendees to interact, exchange ideas, and foster meaningful relationships. Whether you're a seasoned professional or just starting your journey, this session offers a unique opportunity to connect with the peers who share your passion and aspirations.
What will you gain from attending?
Both in-person and virtual participants can make the most out of this Networking Session by bringing business cards, and being open to new opportunities while speaking out yourself, networking virtually. Whether you're looking for potential opportunities, or simply seeking to expand your knowledge and network, this session is tailor-made for you.
Don't miss out on this exceptional chance to connect with the peers, share ideas, and explore collaborative possibilities. Be sure to join us for our Special Networking Session and make valuable connections that can shape your future success.
Free for all the Conference Participants!
We look forward to seeing you there and witnessing the power of networking in action!
(Note: The details provided above are subject to change. Please refer to the final conference program or official communication for the final updates on the Networking Session.)
SPECIAL NETWORKING
DINNER
Join us for an enchanting Networking Dinner at the ICEDU 2024. This exclusive event offers a unique opportunity to connect, engage, and build meaningful relationships with influential leaders, academics, scholars, scientists, practitioners, industry experts, activists, students, researchers, and passionate individuals in the field of education. Immerse yourself in an atmosphere of camaraderie, where like-minded individuals gather to celebrate the achievements and discuss the path to a more inclusive future.
Indulge in a delectable culinary experience while engaging in thought-provoking conversations with fellow attendees. Share insights, exchange ideas, and foster collaborations that will shape the future of the field of education. Whether you are an academic, scholar, activist, scientist, practitioner, industry expert, researcher or a student, this networking dinner is the perfect platform to expand your network and create lasting connections.
Experience an evening filled with inspiration, support, and empowerment and pave the way for a brighter tomorrow. Don't miss this extraordinary networking opportunity. Secure your spot today.
Special Rate for the Conference Participants: 35 USD
(This is optional for the conference participants. If you would like to join the networking dinner, please contact the conference secretary, via secretariat@educationconference.co)