Networking As An Essential Part Of Academic Careers
The development of an academic career is closely linked to the strategic establishment and management of network contacts. The establishment, management and also the resolution of contacts are not a matter of short-term interests, but are an essential component of long-term planning. Thus, networks can be understood as strategic instruments for academic career development. Even though networks have been an important factor for the careers of young scientists so far, the importance of this instrument is considerably increased by digitalisation in the field of science.
The workshop offers young scientists the opportunity to get to know networks as instruments to support their own scientific career, to analyse their own networks and to establish new network contacts within the framework of the workshop. This can initiate new research collaborations and support scientific research.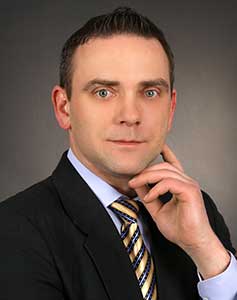 Prof. Dr. Marcel Köhler
University of Applied Sciences
Germany
Prof. Dr. Dörte Görl-Rottstädt
University of Applied Sciences
Germany
Date: 24th March 2022
Time: 6 PM IST
Learning from Experiences on Hybrid and Online Teaching during COVID-19 Pandemic and Beyond - Consequences for Future Teaching and Research
INTRODUCTION
In the age of digitization, digital infrastructure is the foundation of educational institutions. The cross-curricular use of digital media in the classroom and in extracurricular activities offers the opportunity to teach content more successfully, to make teaching more attractive for young people, and makes an important contribution to the acquisition of digital skills. Almost all stakeholders agree on this awareness. There are experts in research and education throughout the world who have been researching the topic from various angles for years, as well as several software and hardware providers.
CHALLENGES
However, if we are suddenly forced to organize lessons from home, as it recently happened as a result of the pandemic, we are entering new territory as parents, students and teachers, as well as on a social and institutional level. Suddenly, spontaneous pragmatic solutions are needed in order to be able to work at all. As a result, there is unintentionally little room for considering concerns, and data protection issues also tend to take a back seat. Overall, it shows how important simple, pragmatic and proven solutions are for digitally supported educational processes.
Date: 25th March 2022
Time: 6 PM IST
CHANCES AND QUESTIONS
The "crisis" experienced offers a great opportunity to discuss the best-practice solutions that have emerged in the process, some of which were born out of necessity, and to analyze their strengths and weaknesses. Questions about suitable solutions for face-to-face teaching and for teaching and learning from home must also be mastered in the future. Good concepts are needed to enable participation and needs-based didactic support for all in hybrid and online education.
INTERACTIVE FORMAT
In this interactive format, the authors plan to approach together with stakeholders the definition of pragmatic requirements for all participants of the educational process. An open format will be chosen, with the following starting points, which will be added to during the event:
Best practice solutions from the homeschooling experiences.
Best practice solutions from the hybrid experiences (e.g., having attendees remote and in classroom simultaneously).
Solutions for substitute (distance) teaching.
What's important for parents, students, schools and educational institutions.
As a result of the format, the authors plan to write a manifesto together with all interested attendees with recommendations for action to inspire future digital educational concepts. The focus is on a mix of healthy pragmatism and innovation.
Prof. Dr.-Ing. Marius Brade
Professor for Media Computer Science New Work Design Lab
Fachhochschule Dresden (FHD) University of Applied Sciences, Dresden
Germany
Steve Federow
Advisor to the Chief Officer Technology Transfer & Internationalization
TU Dresden
Germany
Profile
Biography:
Steve works as Advisor to the Chief Officer Technology Transfer & Internationalization of the Executive Board of TU Dresden. He gives proficient support to strategic decision-making processes to ensure a contemporary professional university management as well. In his previous position as Key Account Manager & Advisor at Silicon Saxony e.V., one of the largest microelectronics and IT clusters in Europe, Steve is familiar with initiating projects in addition to the development and networking processes within highly dynamic subject areas. He was able to set up work groups in the fields of software, artificial intelligence and robotics as well as cross section topics like Diversity Management or training and further education and therefore knows how to deal with heterogeneous interest groups in both interdisciplinary and international contexts.
Publication workshop on Turning Submission into Success: Tips for Academic Publishing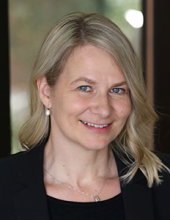 Dr. Vanessa Dennen
Editor in Chief- The Internet and Higher Education Journal
Professor of Instructional Systems & Learning Technologies
Florida State University
In this session, learn how to approach academic publishing with greater confidence. We will cover how to identify appropriate journals, structure studies and manuscripts to meet journal expectations, and enter the research conversation on your chosen topic with a solid foundation and compelling discussion and implications.