The 8
th

International Conference on Education 2022 (ICEDU 2022)
The 8th International Conference on Education 2022 (ICEDU 2022) was held on 24th – 26th March 2022 in Virtual Platform under the theme "EDUCATION IN TIMES OF UNCERTAINTY: PREPARING FOR THE FUTURE". The conference was organized by The International Institute of Knowledge Management (TIIKM), Sri Lanka.
The conference provided an opportunity for delegates to share their valuable knowledge and experience of disability from various perspectives.  Moreover, the conference welcomed 150+ Participants from 33 Countries around the world.
The opening remarks of ICEDU 2022 were made by the Conference Co-Chair Prof. Eugene P. Sheehan and Prof. Dr. Marcel Köhler from USA and Germany. The welcome address of ICEDU 2022 was made by Mr. Isanka P Gamage, Co-Founder and Managing Director of The International Institute of Knowledge Management (TIIKM).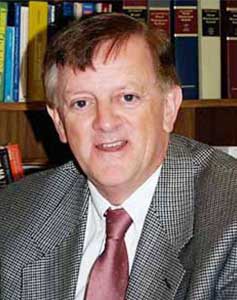 PROF. EUGENE P. SHEEHAN
Emeritus Professor Former Dean, Professor of Psychological Sciences College of Education and Behavioral Sciences University of Northern Colorado USA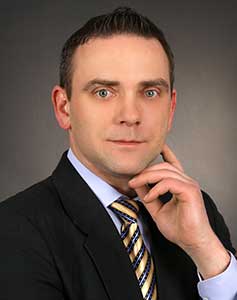 PROF. DR. MARCEL KÖHLER
[Keynote Speaker]
Chair for Nursing and Health Care University of Applied Sciences Dresden Germany
MATTHEW FARBER, ED.D.
Coordinator for K-12 and Secondary Education , University of Northern Colorado, United States
Samira Hosseini, PhD
Director of Writing Lab Institute for the Future of Education Tecnologico de Monterrey, Mexico
Dr. Rosenna Bakari
Executive Director, Talking Trees, Inc., Empowerment Organization for Adult Survivors of Childhood Sexual Abuse
DR. AHMAD ZABIDI BIN ABDUL RAZAK
Deputy Dean Research Cluster
(Social Advancement and Happiness)
University of Malaya
Malaysia
PROF. DR. HRISTO KYUCHUKOV
German Scientist & Full Professor Director
of the Roma Research Centre Silesian University in Katowice
Poland
Dr. Diego Gormaz-Lobos
Universidad de Talca
Chile
Prof. Dr.-Ing. Marius Brade
Professor for Media Computer Science
New Work Design Lab
Fachhochschule Dresden (FHD) University of Applied Sciences, Dresden
Germany
Participants from more than 33 Countries
ICEDU 2022 consisted of over 150 Participants from 33 Countries around the world, including USA, Germany, Thailand, Poland, Philippines, Indonesia, Croatia, India, Tanzania, Taiwan, Mongolia, Slovakia, UK, Brazil, Spain, Greece, Singapore, Romania, Perú, Mexico, Uganda, Canada, Malaysia, Australia, Ukraine, China, Nigeria, Turkey, Lithuania, Ireland, Pakistan, Japan, Iceland, Greece, UAE and Sri Lanka. The Conference provided an opportunity for delegates to share their valuable knowledge and experience of Education from various perspectives. This conference had representation from every continent and regions across the world, to share views and ideas on Education, network with international colleagues and made the conference a meaning the full opportunity for engagement.
ICEDU 2022 comprised of 9 Technical Sessions and One Poster Session. The Technical Sessions were under the below themes:
SESSION 01: EDUCATIONAL POLICY AND LEADERSHIP
SESSION 02: EFFECTIVE TECHNOLOGY IN THE CLASSROOM AND INNOVATIVE EDUCATIONAL PRACTICES
SESSION 03: EDUCATION THEORY AND PRACTICE
SESSION 04: PANDEMIC-BASED EDUCATIONAL RESEARCH
SESSION 05: LEARNING SCIENCE
SESSION 06: CURRICULUM, RESEARCH, AND DEVELOPMENT
SESSION 07: WORKING WITH DIVERSE POPULATIONS
SESSION 08: ASSESSMENT RELIABILITY AND VALIDITY
SESSION 09: ARTS EDUCATION
Workshop on "Networking As An Essential Part Of Academic Careers"
The development of an academic career is closely linked to the strategic establishment and management of network contacts. The establishment, management and also the resolution of contacts are not a matter of short-term interests, but are an essential component of long-term planning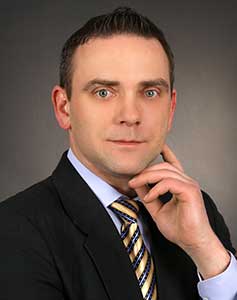 Prof. Dr. Marcel Köhler
University of Applied Sciences
Germany
Prof. Dr. Dörte Görl-Rottstädt
University of Applied Sciences
Germany
Workshop on "Learning from Experiences on Hybrid and Online Teaching during COVID-19 Pandemic and Beyond - Consequences for Future Teaching and Research"
INTRODUCTION
In the age of digitization, digital infrastructure is the foundation of educational institutions. The cross-curricular use of digital media in the classroom and in extracurricular activities offers the opportunity to teach content more successfully, to make teaching more attractive for young people, and makes an important contribution to the acquisition of digital skills. Almost all stakeholders agree on this awareness. 
Prof. Dr.-Ing. Marius Brade
Professor for Media Computer Science New Work Design Lab
Fachhochschule Dresden (FHD) University of Applied Sciences, Dresden
Germany
Steve Federow
Advisor to the Chief Officer Technology Transfer & Internationalization
TU Dresden
Germany