THE 10TH INTERNATIONAL CONFERENCE ON
EDUCATION 2024
Join us in Colombo, Sri Lanka |
02nd, 03rd, & 04th May 2024
Theme: "Bridging the Gap between Research and Practice in Education: Fostering Creativity, New Curriculum, and Entrepreneurial Skills for Learners and Educators."
THE 10TH INTERNATIONAL CONFERENCE ON
EDUCATION 2024
Join us in Colombo, Sri Lanka | 02nd, 03rd & 04th May 2024
Theme: "Bridging the Gap between Research and Practice in Education: Fostering Creativity, New Curriculum, and Entrepreneurial Skills for Learners and Educators."
ICEDU 2024 will bring together a wide range of research and case studies from around the world, presented in parallel sessions, with ample networking and publishing prospects. Join us at this premier conference to explore the latest trends and challenges in the field and engage with top researchers and experts.
Join us in celebrating a decade of excellence as we commemorate the 10th anniversary of ICEDU in 2024. For the past ten years, ICEDU has been at the forefront of promoting innovation, collaboration, and knowledge exchange in the field of education. Since its inception, ICEDU has served as a premier platform for educators, researchers, policymakers, and industry professionals to come together, share insights, and explore emerging trends and best practices. As we mark this significant milestone, we invite you to be a part of this momentous occasion and contribute to the collective journey of advancing education globally. Join us at ICEDU 2024 as we continue to inspire, transform, and shape the education.
Purpose of the
ICEDU 2024
"Improving Education Globally"
The conference seeks to facilitate meaningful discussions and collaborations around current issues, trends, and challenges in education, as well as showcase innovative research and practices. By bringing together a diverse group of professionals from around the world, the conference aims to foster a deeper understanding of the field, inspire new ideas and approaches, and contribute to the advancement of education globally.
The ICEDU 2024
aims to actively contribute to the achievement of the following Sustainable Development Goals on a global scale:
This gathering is dedicated to advancing the United Nations' Sustainable Development Goals (SDGs), an ambitious blueprint for a more prosperous, inclusive, and sustainable world.
Explore ICEDU 2024's
Latest Announcements
Celebrating a Decade of Progress: Reflections on the
ICEDU Series
With over 1700+ participants from more than 60 countries and 160+ universities worldwide, the ICEDU series has established itself as one of the most highly regarded Education conferences in the world. From groundbreaking research to insightful discussions and thought-provoking presentations, the conference series provides an exceptional platform for presenters and attendees to learn from the best in the field and collaborate with like-minded professionals.
Unleashing Opportunities in
ICEDU 2024
Your Gateway to Knowledge and Networking!
Special Events of
ICEDU 2024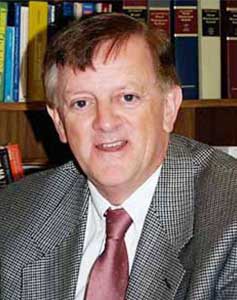 PROF. EUGENE P. SHEEHAN
Emeritus Professor
Psychological Sciences College of Education and Behavioral Sciences
University of Northern Colorado
USA
Title: "Enhancing Teacher-Student Relationships for Improved Learning Outcomes"
Prof. Eugene is the Former Dean of the College of Education and Behavioral Sciences at the University of Northern Colorado. As the Dean he was responsible for the administration of one of the largest education programs in the Rocky Mountain Region of the United States, with about 100 full time faculty and about 3,500 teacher candidates.
Prof. Eugene received his undergraduate degrees from the University of Dublin and Trinity College, Ireland. He received his Master's degrees from Trinity College and from the Queen's University of Belfast. He obtained his PhD from the University of California, Santa Cruz. He has been recognized for excellence in teaching and research, earning the University of Northern Colorado's Distinguished Scholar Award.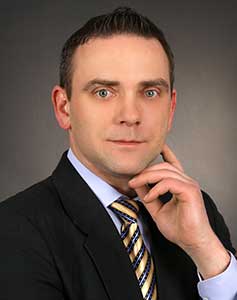 PROF. DR. MARCEL KÖHLER
Nord University
Faculty for Nursing and Health Sciences
Norway
Title: "Types of Case Studies as a methodical element of Problem Based Learning"
The use of complex teaching methods is a valuable element of teaching-learning processes in many subjects and study programs. In this context, working with case studies offers a way to increase student activity during learning and to support the improvement of students' problem-solving skills.
In particular, the formulation of tasks for the case studies to be worked on is of high importance from a didactic point of view, because it can be used to regulate learning processes. The purpose of the chosen case study type as well as the complexity and the degree of autonomy in working on the tasks are important for this.
The workshop offers participants the opportunity to get to know different didactic types of case studies, to develop tasks for exemplary case studies in the workshop and to extend their methodical teaching knowledge by reflection with other participants. This supports the quality of teaching-learning processes and can contribute to the improvement of students' learning outcomes.
Ts. Dr. Chee Ken Nee, SMIEEE
Senior Lecturer
Department of Computing and Digital Technology,
Faculty of Computing and Meta-Technology,
Universiti Pendidikan Sultan Idris,
Malaysia.
Title: "Designing Educational Chatbots with Microsoft Power Virtual Agents"
This workshop is dedicated to empowering educators, developers, and technology enthusiasts with the skills and insights needed to create sophisticated educational chatbots using Microsoft Power Virtual Agents. As technology continues to transform education, chatbots have emerged as versatile tools that can enhance engagement, support, and learning outcomes. This hands-on workshop will guide participants through the process of harnessing the capabilities of Microsoft Power Virtual Agents to design and deploy chatbots tailored for educational environments.
The workshop will begin with an introduction to the potential of chatbots in education and the unique features offered by Microsoft Power Virtual Agents. Participants will gain a foundational understanding of chatbot design principles, conversational flow architecture, and user experience optimization. Through step-by-step demonstrations and interactive exercises, attendees will learn how to create and customize chatbot interactions, integrate knowledge bases, and implement AI-driven responses.
Special Networking Session
Date: 03rd May 2024 | Time: 3.30 – 4.30 PM IST
Are you ready to expand your professional network, forge valuable connections, and engage with like-minded individuals in your field? Then join our exclusive Networking Session during the conference!
This highly anticipated event is designed to create a dynamic platform for attendees to interact, exchange ideas, and foster meaningful relationships. Whether you're a seasoned professional or just starting your journey, this session offers a unique opportunity to connect with the peers who share your passion and aspirations.
Join us for an enchanting Networking Dinner at the ICEDU 2024 which offers a unique opportunity to connect, engage, and build meaningful relationships with influential leaders, academics, activists, practitioners, industry experts, and passionate individuals in the field of Education. Immerse yourself in an atmosphere of camaraderie, where like-minded individuals gather to celebrate achievements and discuss the path to a more inclusive future.
Spectrum of Expertise: Unleash the Power of Color at ICEDU 2024
Prepare for a groundbreaking experience at ICEDU 2024 as we introduce 'Spectrum of Expertise.' We've assigned unique color codes to represent various subject areas, creating a vibrant tapestry of academic diversity. Wear your chosen hue proudly, and let it guide you to like-minded peers
Get ready to spin your way to knowledge and collaboration!
'The Knowledge Carousel' is your vibrant hub for engaging discussions and expert insights, with a special focus on navigating publication challenges and other vital academic topics
ICEDU
Scholarship Program
Discover your potential through the ICEDU Scholarship Program! We provide partial registration fee waive-offs to support your conference participation. Apply for an opportunity to receive a scholarship and join us in this transformative experience.
Are you enthusiastic about creating an impact and do you possess a keen desire to offer your abilities, passion, and commitment to a vibrant team?
Become an essential part of our conference team and help create an unforgettable experience for our participants.
Publication
Opportunities
We believe your paper deserves to meet its ultimate research destination!
ISBN 978-624-5746-58-3
COPE Standard
Double-blind peer-reviewing from World-class Scientific Committee
Available Online
ISSN 2424-6700
High quality double-blind peer-reviewing
Open Access
Indexing
Google Scholar
Crossref Coverage
PlumX Metrics
"A Breakthrough Free TIIKM Project To Make Your Research Publication Possible"
This free project is designed to help you develop your full papers to the standard by providing support with input from a world-class publication "steering committee", increasing the likelihood of acceptance by high-standard journals.
ICEDU Conference participants have the option to receive support in developing their papers for submission to following peer-reviewed journals published by internationally renowned publishers. TIIKM will assist you in improving the quality of your paper prior to submission, thereby increasing your chances of successful publication.
The ICEDU conference series has cultivated a distinguished and prolific publication history, serving as a premier platform for the global dissemination of pioneering educational research and the exchange of best practices, fostering academic excellence in the field
Galle Face Hotel,
Sri Lanka ->
Reflections from
ICEDU Participants
We take pride in fostering positive relationships with our participants and receiving their feedback about the conference. Read on to discover what they have to say about ICEDU!
Unveiling the Conference
Experience
Official Conference
Partners