EDUCATION CONFERENCE 2019
---
05th – 07th April 2019 in Kuala Lumpur, Malaysia
The 5th International Conference on Education 2019 which is scheduled to be held from 05th – 07th April 2019 in Kuala Lumpur, Malaysia.  ICEDU 2019 will create a global platform to researches, scientists, academicians, policymakers, industry experts to share experiences, discuss research findings and acquire and the desired knowledge in the subject from around the world with many networking opportunities.
CALL FOR PAPERS
---
"Educational Innovations: The Future of Education"
The International Conference on Education (ICEDU 2019) is concerned with education in its broadest sense and supports scholarship and innovative practices that advance academic achievement through a focus on the whole child.  The conference strives to make an impact on teaching, especially with technology. The ICEDU also focuses on education and development through an examination of the policies and practices that train educators to work with students from diverse linguistic and cultural backgrounds.
---
Innovative Educational Practices
Applying Psychological Theories to Classroom Instruction
Language Instruction
Mathematics Education
Developments in Teacher Preparation
The Role of the Principal in Fostering Academic Achievement
Professional Development for Educators
Implementing Innovative Practices
Keynote Speaker Dr. Piet Kommers
Welcome Message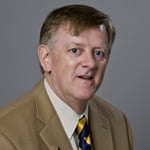 Dean, Professor of Psychological Sciences College of Education
and Behavioral Sciences
University of Northern Colorado, USA
Profile>>
P.Eng, Ph.D (Eng), D.P.M.S, Hon.FAFEO, P.Tech (Eng)
Director General
Department of Higher Education
Ministry of Higher Education Malaysia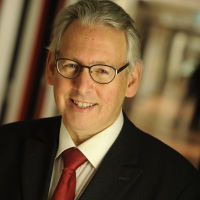 Professor of UNESCO Learning Technologies
The Netherlands
Speech Title: " ICT in Education: Societal Transformation and Citizens' Life-Long Learning "
Deputy Secretary of the Party committee of Shandong Normal University
China
Speech Title: "Healthy Context Paradox in the Association Between Peer Victimization and Children's Adjustment and Implications for Intervention"
Deputy Director (Postgraduate Studies, Network and Alumni)
Universiti Sains Malaysia
Malaysia
Speech Title: "Mobile Assistive Technology in Malaysia: Towards reaching the full potential of Special Needs Students."
Chief Executive Officer/Superintendent
Humphreys College Academy of Business, Law and Education Charter Schools
United States
Speech Title: "The Role of the Principal in Fostering Academic Achievement: Implementing Strategies for Fulfilling our Role as the Comprehensive Instructional Leader of the Educational Community"
Monash University
Australia
Speech Title: "Scenarios, story lines and other innovative pedagogies in the teaching of controversy and real world ethics"
All accepted abstracts will be published in the conference abstract book with ISBN 978-955-3605-28-3. All full papers sent for conference proceedings will be accepted through a double blind review process and will be published electronically with ISSN 2424-6700 in proceedings with a DOI number. We will submit the proceedings for possible indexing in Thomson Reuters, SCOPUS and Google scholar.

The Journal of Research on Technology in Education (JRTE)
The Journal of Research on Technology in Education (JRTE) is a high-quality peer-reviewed journal that defines the state of the art, and future horizons, of learning and teaching with technology in educational environments. JRTE publishes original research, literature reviews and syntheses, and methodological reviews, policy analyses, and theoretical or conceptual positions that relate to the efficacy of instructional uses of educational technology.
Print ISSN 1539-1523
Online ISSN 1945-0818
Editor in Chief Prof. Albert Ritzhaupt
Publisher Taylor & Francis Publishing
Journal Link https://goo.gl/YE5h1F
Indexed in Scopus, Canada in Context, EBSCOhost, ERIC, Gale, Ovid, ProQuest, Taylor & Francis and many more.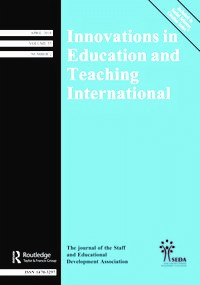 Innovations in Education and Teaching International
Online ISSN: 1470-3300
Editor in Chief: Gina Wisker
Publisher: Taylor & Francis
Official journal of The Staff and Educational Development Association (SEDA)
Journal Link https://www.tandfonline.com/action/journalInformation?journalCode=riie20
Indexed in SCOPUS, British Education Index, Social Sciences Citation, Web of Science and many more
European Journal of Education

Online ISSN: 1465-3435
Editor in Chief: Prof. Janet Looney
Publisher: Wiley Online library
Journal Link: https://onlinelibrary.wiley.com/page/journal/14653435/homepage/productinformation.html
Indexed in: SCOPUS, EBSCO, ProQuest and many more.
EXCLUSIVE FROM ICEDU 2019
ICEDU 2018 Conference Videos
---