EDUCATION CONFERENCE

2020
———————————-
Join us in Thailand @ICEDU 2020!
03rd – 05th April 2020 | Bangkok, Thailand
Welcome to the 6th International Conference on Education – (ICEDU 2020) to be held from 03rd – 05th April 2020 in Bangkok, Thailand organized by The International Institute of Knowledge Management (TIIKM). The aim of the conference is to bring together researchers, practitioners, and policy-makers to discuss issues, tackle challenges, develop professionally, share opinions, find solutions and explore opportunities in the areas of education. The conference serves the purpose of promoting a tight link between theory and practice and explores different perspectives on the application of research findings into practice.
In ICEDU 2020 we welcome research papers to a broad range of questions and topics associated with the education from the international community of educational researchers, scholars, and practitioners. ICEDU 2020 will cover under six major areas of Education while addressing the theme " The New Face of Education: Innovation in Practice ".
Innovative Educational Practices
Applying Psychological Theories to Classroom Instruction
Language Instruction
Mathematics Education
Inquiry-Based Instruction
Developments in Teacher Preparation
The Role of the Principal in Fostering Academic Achievement
Assessment Reliability and Validity
Reliability and Validity
Measuring Teacher Quality
Assessing School Outcomes
Culturally Relevant Assessments
Using Tests to Advance Learning
Causal Modeling in the Classroom
Curriculum that Works
Outcomes that Work
Curriculum Development
Action Research
Adapting Curriculum for Student Needs
Implications of Brain Research for Curriculum
Early Childhood Literacy
Teaching Reading
SUBMIT YOUR RESEARCH PAPER
limited slots available
before
13th February 2020
MEET THE MOST INFLUENTIAL & INNOVATIVE PERSONALITIES IN THE EDUCATION INDUSTRY & TRANSFORM YOUR BUSINESS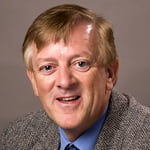 Prof. Eugene P. Sheehan
Dean, Professor of Psychological Sciences College of Education
and Behavioral Sciences
University of Northern Colorado
USA.
Prof. Cheng Yin Cheong (EdD, Harvard)
The Education University of Hong Kong,
Hong Kong
Speech Title: " Towards the 3rd Wave Education Reforms for the Future "
Ms.  Duriya Amatavivat
Deputy Permanent Secretary for Education
Ministry of Education of Thailand
Thailand
Speech Title: " Thai Education in Digital Age"
Dr. Fida Sanjakdar
Monash University
Australia
Speech Title: "Podcasts and Film Making: How Australian researchers are engaging in innovative research to support socially isolated young people"
Dr. Edward Roy Krishnan
President, European International University (EIU) – Paris
Managing Director,
Bangkok School of Management,
Bangkok
Speech Title: "Education Technology (Edutech) using the Blockchain: The Case of Pedagog & Its Digital Token, LOL"
Dr. Mohd. AL Taher
Associate Dean
Ajman University
UAE
Speech Title: " The Effect of Video Recording in Micro-Teaching Activities on Preparing Female Students in Teacher Education Programs in the GCC countries "
Assoc. Prof. Dr. Chatree Faikhamta
Kasetsart University
Thailand
Speech Title: "Classroom Action Research for Innovative Teachers"
PUBLICATION OPPORTUNITIES
Book of Abstracts
All accepted abstracts for the 6th International Conference on Education – (ICEDU 2020) will be published in the conference abstract book with an associated ISBN 978-955-3605-50-4.
Conference Proceedings
All full papers sent for conference proceedings will be subjected to double blind reviewing process and will be published electronically with an ISSN 2424-6700 in the proceedings with a DOI Number (DOI prefix: 10.17501).
Publication Benefits
High Ranked Supporting Journals
Dedicated Special Issues
Quality Reviews for Proceedings
Open Access for Proceedings with OJS
Expert guidance with workshops
Personalized Guidance
Educational Psychology                                 

Online ISSN 1469-5820
Editor in Chief Magdalena Mo Ching Mok
Publisher Taylor and Francis
International Journal of Web Based Communities

Online ISSN 1741-8216
Editor in Dr. Piet Kommers
Publisher Inderscience Publishers
More Details >>
International Journal of Educational Development                                 

Online ISSN 0738-0593
Editor in Chief Stephen P Heyneman
Publisher Elseivier
More Details >>