Welcome to 4th International Conference on Education 2018
The International Institute of Knowledge Management (TIIKM) welcomes you to the 4th International Conference on Education (ICEDU '18) to be held on the 5th – 7th April, 2018 in Bangkok, Thailand under the theme "Education: Sharing Knowledge, Building Dreams" The Conference will witness the participation of the Academicians, Universities, Professionals and Industry Experts gathering on a single platform to discuss the future prospects in Education.
Call for Papers
As all other important aspects in life, Education has evolved with the advancement in information technology and time broadening its scope from the traditional methods of acquiring knowledge. This has paved way for diversification in the mediums that enable for information to transfer at a rapid pace accurately and precisely.
Students and Teaching Staff Exchange Programmes
Educational Institution Government Partnership
Simulated Communities and Online Mentoring
Academic Advising and Counselling
Digital Libraries and Repositories
Prof. Eugene P. Sheehan
Dean, Professor of Psychological Sciences College of Education
and Behavioral Sciences
University of Northern Colorado, USA
Publications
All accepted abstracts will be published in the conference abstract book with ISBN 978-955-4903-96-8. All full papers sent for conference proceedings will be accepted through a double blind review process and will be published electronically with ISSN 2424-6700 in proceedings with a DOI number (10.17501). We will submit the proceedings for possible indexing in Thomson Reuters, SCOPUS and Google scholar.
Interactive Technology and Smart Education

Online ISSN: 1741-5659
Editor in Chief – Dr Pedro Isaias, Associate Professor, The University of Queensland, Australia
Impact Factor: 2016 Impact Factor 1.653
Journal Link: Click Here
The Journal of Experimental Education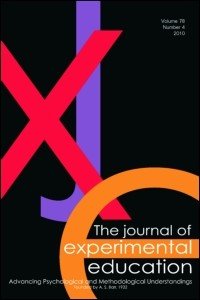 Print ISSN: 0022-0973
Online ISSN: 1940-0683
Editor in Chief – Prof. Avi Kaplan, Temple University
Impact Factor: 2016 Impact Factor 1.653
Journal Link: Click Here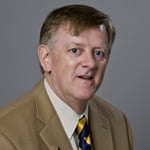 Prof. Eugene P. Sheehan
Dean, Professor of Psychological Sciences College of Education
and Behavioral Sciences
University of Northern Colorado, USA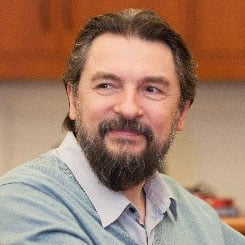 Dr. Alexander Sidorkin
Topic: " Human Capital and Innovations in Education "
Dean at California State University
USA
Associate. Prof. Montree Yamkasikorn
Teacher Professional Development Institute (TPDI)
Ministry of Education
Thailand
Session : Innovative Educational Practices
Dr. Martin Valcke
Head of the Department of Educational Studies
Ghent University
Belgium
Session : Learning
Science
Dr. Sheikh Tariq Mehmood
Deputy Director, Directorate of Distance Education
International Islamic University
Pakistan
Session : Assessment Reliability and Validity
Dr. Brian Beitzel
Professor of Educational Psychology
State University of New York College at Oneonta (SUNY Oneonta)
United States
Session : Curriculum that Works
Prof. Terera M. Mcdevitt
University of Northern Colorado
United States
Session Chairs ICEDU 2018
---
Edgardo M. Santos, Bulacan State University, Philippines
Antognazza Davide, University of Applied Sciences and Arts of Southern Switzerland, Switzerland
Bilal Al.Omari, Al Buraimi University College, Oman
Jowati Juhary, National Defence University of Malaysia, Malaysia
Maria Cequena, Catholic Filipino Academy, Philippines
Nookorn Pathommapas, Udon Thani Rajabhat University, Thailand
Rafique Ahmed Memon, University of Sindh Jamshor, Pakistan
Nadia Tazi, Arabian Gulf University, Bahrain
Jasem Altammar, Kuwait University, Kuwait
Session Chairs ICEDU 2018
---
Ameen Talib, Singapore University of Social Sciences, Singapore
Rachael M. Rudolph, Webster University, Thailand
Kah Loong Chue, Nanyang Technological University, Singapore
Rasa Kirliauskiena, Lithuanian University of Educational Sciences, Lithuania
Rhia P. Perez, Batangas State University, Philippines
Matthew D. George, Humphreys University, USA
Nuno Nodin, University of London, United Kingdom
Anthony W Rhodes, Zayed University, United Arab Emirates
Maria Gloria Datinguinoo, Batangas State University, Philippines
Elni Jeini Usoh, Universitas Negeri Manado, Indonesia
Eugene P. Sheehan, University of Northern Colorado, USA
Alexander Sidorkin, California State University, USA
Prof. Montree Yamkasikorn, Ministry of Education, Thailand
Terera M. Mcdevitt, University of Northern Colorado, United States
Brian Beitzel, State University of New York College at Oneonta (SUNY Oneonta), United States
Martin Valcke, Ghent University, Belgium
Sheikh Tariq Mehmood, International Islamic University, Pakistan
EXCLUSIVE FROM ICEDU 2018