EDUCATION CONFERENCE

2020
———————————-
Join us in Thailand @ICEDU 2020!

03 – 05 April 2020 | Bangkok, Thailand
Welcome to the 6th International Conference on Education – (ICEDU 2020) to be held from 03rd – 05th April April 2020 in Bangkok, Thailand organized by The International Institute of Knowledge Management (TIIKM). The aim of the conference is to bring together researchers, practitioners, and policy-makers to discuss issues, tackle challenges, develop professionally, share opinions, find solutions and explore opportunities in the areas of education. The conference serves the purpose of promoting a tight link between theory and practice and explores different perspectives on the application of research findings into practice.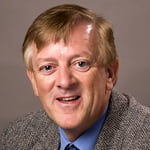 Prof. Eugene P. Sheehan
Dean, Professor of Psychological Sciences College of Education
and Behavioral Sciences
University of Northern Colorado
USA.
Prof. Cheng Yin Cheong (EdD, Harvard)
The Education University of Hong Kong
Hong Kong
PUBLICATION OPPORTUNITIES
No Submission or Publication Charges for Supporting Journals 
Conference Proceedings
All accepted abstracts for the 6th International Conference on Education – (ICEDU 2020) will be published in the conference abstract book with an associated ISBN.
All full papers sent for conference proceedings will be subjected to double blind reviewing process and will be published electronically with an ISSN in the proceedings with a DOI Number (DOI prefix: 10.17501).
Accepted papers published in conference proceedings will be submitted to Google Scholar, Scopus and Thomson Reuters for possible indexing.
PROGRAM HIGHLIGHTS
———————-
150+ PRESENTATIONS
Experience the true international knowledge gathering with highly interactive participation
COMPREHENSIVE INSIGHTS
Listen to world renowned speakers and gain the opportunity to network with research and industry experts
ACADEMIC RICHNESS
You can experience the high quality presentations carefully selected by our international reviewing panel. We invite you to send original research papers
Join us in
Thailand for ICEDU 2020!
03 – 05 April 2020 | Bangkok, Thailand