THEME – "EMPOWERING LEARNERS IN A DIGITAL WORLD"
EDUCATION CONFERENCE 2021
We would like to warmly welcome you to the 7th  International Conference on Education 2021 – (ICEDU 2021) which will be held in Bangkok, Thailand from 06th – 08th April 2021. ICEDU is the leading academic and Industry gathering for presenting novel and fundamental advances in the field of Education. As ICEDU continues to increase in quality and prestige, the growth in numbers of attendees will be no different this year. ICEDU brings together academics, education researchers, students, and practitioners from many countries while creating a great opportunity to meet new colleagues and develop new relationships.
CALL FOR PAPERS
Theme: "Empowering Learners in a Digital World"
You are invited to send your research papers in different scientific and social fields and present the new advances and research results in the relevant area. You can be an Oral, Poster or Virtual presenter and we will provide you with different registration packages for each presentation category.
ICEDU 2021 has taken Safety Precautions for you!(COVID-19 Safety Precautions)
The circumstances around novel coronavirus (COVID-19) have been fast evolving. The Organizing Committee of ICEDU 2021 is following health and safety precautions since our attendees, participants, members, and industry colleagues are of the utmost importance to us.
READ MORE >>
Attend ICEDU 2021 in Thailand. Network with Professionals and Enhance your Career Safely.
ICEDU 2021 will facilitate all the standard and guided health precautions to keep you protected
Enjoy your time in Thailand.
Three day conference with access to all the Special Features
Present and share your research work with an international audience
Listen to the presentations and join the Q&A Sessio
Interact and receive feedback from other participants and experts
Enables quality time with the peer colleagues and build your networks
The presentation will be evaluated by a panel of experts
Award for the most outstanding presentations.
Obtain quality conference materials provided by the Committee
Access to enjoy all abstracts and Full Paper Publication Opportunities
Attend ICEDU 2021 Virtually. Enjoy the Full Package with Many Benefits.
Three day conference with virtual access to all the Special Features
Present and share your research work via the online platform
Listen to the presentations  and join the Q&A Session
Engage with the Audience real time
Interact and receive feedback  from other participants and experts
The presentation will be evaluated by a panel of experts
Obtain quality conference materials  provided by the Committee
Access to enjoy all abstracts and Full Paper Publication Opportunities
REGISTRATION BENEFITS >>
TICKETS TO THE EDUCATION CONFERENCE GATHERING IS ON SALE NOW!
Don't miss out.
WHAT TO EXPECT AT #ICEDU2021
We are excited about Special Events such as round tables, workshops, and publishing.We hope you will engage fully in the sessions with questions, challenges, and new ideas.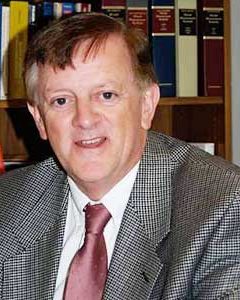 PROF. EUGENE P. SHEEHAN
[ CONFERENCE CHAIR / KEYNOTE SPEAKER ]
Dean, Professor of Psychological Sciences College of Education
and Behavioral Sciences
University of Northern Colorado
USA
PROFESSOR BOB FOX
 [ KEYNOTE SPEAKER ]
Curriculum Academic Lead
Office of the Pro Vice-Chancellor (Education)
University of New South Wales (UNSW)
Australia
PUBLICATION OPPORTUNITIES
BOOK OF ABSTRACTS
All accepted abstracts for the 7th International Conference on Education 2021 – (ICEDU 2021) will be published in the conference abstract book with an associated ISBN
CONFERENCE PROCEEDINGS
All full papers sent for conference proceedings will be subjected to double blind reviewing process and will be published electronically with an ISSN 2513-2687  in the proceedings with a DOI Number (DOI prefix: 10.17501).
BENEFITS WITH PUBLICATIONS
High Ranked Supporting Journals(OJS)
Dedicated Special Issues
Quality Reviews for Proceedings
Open Access for Proceedings with OJS
Expert guidance with workshops
Personalized Guidance
SUPPORTING JOURNALS
Indexed supporting journals of ICEDU 2021 published by renowned publishers will provide with the opportunity to publish full papers following the peer review process. Authors are encouraged to read scope and choose the best fitting journal.
International Journal of Teaching and Learning
Online ISSN 2682-7042
Editor in Chief Prof. Brian Britzel, Director of Education Assessment and Accreditation, Professor of Educational Psychology, School of Education and Human Ecology, NY, USA.
Publisher TIIKM
International Journal of Web Based Communities
Online ISSN 1741-8216
Editor in Chief Dr. Piet Kommers
Publisher Inderscience Publishers
Journal Link 
Thailand which has a vibrant, diverse society and rich culture makes it a fascinating and colorful destination in which to learn about the social dimensions of developing countries. Though many cities in Thailand's continue to be modernized with things like urban decor, everywhere visitors look will have bits and pieces of Thailand's interesting and ancient culture somehow intertwined.
QUALITY OF ICEDU 2021 IS ASSURED BY TIIKM
Quality Assured by the Academic Governing Body of TIIKM
Well Reputed Partner Affiliations
Best Academics, Practitioners and Policymakers in Education Field
Quality standards based on the Committee on Publication Ethics (COPE)
Best Publication Opportunities
Best Conference Experience with Professional Organizing Committee
Quality Reviewing Process
Ensuring the Career Growth
Proven History
Awards for the Best Researchers
DON'T MISS OUT OUR LATEST UPDATES
SUBSCRIBE US
We pride ourselves on building positive relationships with our researchers and hearing their testimonials about our process. Read below to see what they have to say about ICEDU!