The 7th International Conference on Education 2021
06th – 08th April 2021
ICEDU is the leading academic and Industry gathering for presenting novel and fundamental advances in the field of Education. As ICEDU continues to increase in quality and prestige, the growth in numbers of attendees will be no different this year.
You can be an Online presenter and we will provide you with different registration packages for each presentation category.

1200+
Participants

Participants From 45+ Countries

Participants From
150+ Universities

06 Years of
Success
Renowned
speakers
Listen to the Highly Renowned Industry Experts
SPECIAL FEATURED EVENTS
Share knowledge, Experience and Learn More
PUBLICATION OPPORTUNITIES
Conference Proceedings, Affiliated Journals
ENHANCE YOUR NETWORK
Highly Interactive Industry Participation
Comfort and well-being
Access to 03-day conference program
Renowned international speakers representing the Keynote Forum and special events
Constructive  feedback  for your presentation
Q&A session and engagement with all audience
Unlimited professional networking
Awards for the most outstanding presentations
Conference photography
Cost Saver & Save the Planet (Reduce Carbon Footprint by Limiting Travel Plans)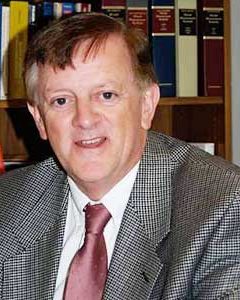 PROF. EUGENE P. SHEEHAN
[ CONFERENCE CHAIR / KEYNOTE SPEAKER ]
Dean, Professor of Psychological Sciences College of Education
and Behavioral Sciences
University of Northern Colorado
USA
PROF. BOB FOX
 [ KEYNOTE SPEAKER ]
Curriculum Academic Lead
Office of the Pro Vice-Chancellor (Education)
University of New South Wales (UNSW)
Australia
DR. JOSÉ ESCAMILLA
 [ KEYNOTE SPEAKER ]
Associate Director
Institute for the Future of Education
Tecnologico de Monterrey
Mexico
PROF. ECKEHARD MÜLLER
 [ PLENARY SPEAKER ]
Professor at Bochum University of Applied Sciences
Head of Center for Teacher Education
Germany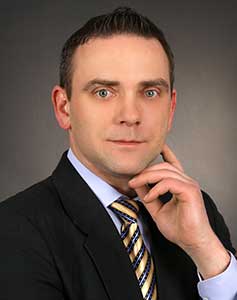 PROF. DR. MARCEL KÖHLER
[ PLENARY SPEAKER ]
Chair for Nursing and Health Care
University of Applied Sciences Dresden
Germany
PROF. DR. OLIVER MICHLER
[ PLENARY SPEAKER ]
Chair of Transport Systems Information Technology
Technical University Dresden
Germany

PROF. DR. H. SUTARTO HADI
 [ PLENARY SPEAKER ]
Rector
Lambung Mangkurat University (ULM)
Indonesia
PUBLISHelp
-A breakthrough Free TIIKM project to make your research publication possible-
BENEFITS WITH PUBLICATIONS
High Ranked Supporting Journals(OJS)
Dedicated Special Issues
Quality Reviews for Proceedings
Open Access for Proceedings with OJS
Expert guidance with workshops
Personalized Guidance
PUBLICATION OPPORTUNITIES
BOOK OF ABSTRACTS
All accepted abstracts for the 7th International Virtual Conference on Education 2021 – (ICEDU 2021) will be published in the conference abstract book with an associated ISBN 978-955-3605-86-3 .
CONFERENCE PROCEEDINGS
All full papers sent for conference proceedings will be subjected to double blind reviewing process and will be published electronically with an ISSN 2424-6700  in the proceedings with a DOI Number (DOI prefix: 10.17501).
SUPPORTING JOURNALS
The conference is affiliated with indexed journals published by renowned publishers and conference participants are provided with the opportunity to submit the papers for online (closed access) publication in these journals.
Please note that all supporting journals are subjecting submissions to the double-blind peer-review process. The decision on publication will depend on the peer-review process. Participants are advised to read the journal's scope and aim before deciding the suitable journal. We follow universally accepted ethics on publication. Accordingly, a guarantee for publication will not be issued before making the submission and completion of the review process.
International Journal of Teaching and Learning
Online ISSN 2682-7042
Editor in Chief Prof. Brian Britzel, Director of Education Assessment and Accreditation, Professor of Educational Psychology, School of Education and Human Ecology, NY, USA.
Publisher TIIKM
International Journal of Web Based Communities
Online ISSN 1741-8216
Editor in Chief Dr. Piet Kommers
Publisher Inderscience Publishers
More Details >> 
Teaching and Learning in Medicine

Online ISSN 1532-8015
Editor in Chief Anna T. Cianciolo, PhD
Publisher Taylor & Francis Online
More Details >> 
Children's Literature in Education
** Literature-focused journal, not Pedagogy.

Online ISSN 1573-1693
Co – Editors Rhonda Brock-ervSais, Catherine Butler, Victoria de Rijke
Publisher Springer

Research in Higher Education
Online ISSN 1573-188X
Co – Editors Rhonda Brock-ervSais, Catherine Butler, Victoria de Rijke
Publisher Springer
More Details >> 
Medical Science Educator
Online ISSN 2156-8650
Editor in Chief Peter G. M. de Jong, Leiden University Medical Center, The Netherlands
Publisher Springer

American Journal of Health Education
Online ISSN 2168-3751
Co – Editors James M. Eddy, University of North Carolina-Greensboro
Publisher Taylor and Francis
More Details >> 
DON'T MISS OUT OUR LATEST UPDATES
SUBSCRIBE US
QUALITY OF ICEDU 2021 IS ASSURED BY TIIKM
Quality Assured by the Academic Governing Body of TIIKM
Well Reputed Partner Affiliations
Best Academics, Practitioners and Policymakers in Education Field
Quality standards based on the Committee on Publication Ethics (COPE)
Best Publication Opportunities
Best Conference Experience with Professional Organizing Committee
Quality Reviewing Process
Ensuring the Career Growth
Proven History
Awards for the Best Researchers
We pride ourselves on building positive relationships with our researchers and hearing their testimonials about our process. Read below to see what they have to say about ICEDU!