EXCLUSIVE FROM ICEDU 2017
---
Conference Panel + More Discussions
World renowned scientists will evaluate the sessions. There will be 20 minutes discussion time after every technical session for more interaction.
Networking spaces

Freely network.
Excellence awards

Be best and awarded in our grand awarding ceremony.
Publication house stalls
We will bring down world reputed publication houses for the conference. You can get more knowledge regarding publish your hard works.
---
Publications
All accepted abstracts will be published in the conference abstract book with ISBN. All full papers will be accepted through a double blind reviewed process and will be published electronically with ISSN in proceedings with a DOI number (10.17501). We will submit the proceedings to be indexed in the Thomson Reuters, SCOPUS, Mendeley, Google scholar and CiteULike for possible Indexing.
Read more
Emerald Education partner with ICEDU 2017

You have the opportunity to choose the most relevant of the 21 education journals published by Emerald, indexed in Thomson Reuters Emerging Sources Citation Index and Scopus to publish your full paper. Authors must first refer to the author guidelines and that their work will be subject to the journal's independent double-blind peer review process.
---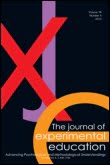 The Journal of Experimental Education
Print ISSN:
0022-0973
Online ISSN:
1940-0683
Editor in chief:
Prof. Avi Kaplan
2015 Impact Factor
: 1.638
Read more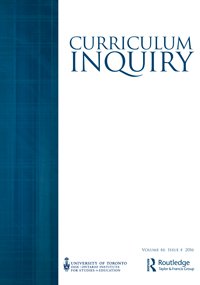 Curriculum Inquiry
Print ISSN
: 0362-6784
Online ISSN
: 1467-873X
Editor in chief: Prof. Rubén Gaztambide-Fernández
2015 Impact Factor
 : 0.812
Read more