Welcome to 4th International Conference on Education 2018
The International Institute of Knowledge Management (TIIKM) welcomes you to the 4th International Conference on Education (ICEDU '18) to be held on the 5th – 7th April, 2018 in Bangkok, Thailand under the theme "Education: Sharing Knowledge, Building Dreams" The Conference will witness the participation of the Academicians, Universities, Professionals and Industry Experts gathering on a single platform to discuss the future prospects in Education.
Call for Papers
As all other important aspects in life, Education has evolved with the advancement in information technology and time broadening its scope from the traditional methods of acquiring knowledge. This has paved way for diversification in the mediums that enable for information to transfer at a rapid pace accurately and precisely. The ICEDU '18 is believed to be the center stage where knowledge and ideas will be shared among in a pleasant environment to construct a meaningful future for education.
Publications
All accepted abstracts will be published in the conference abstract book with ISBN. All full papers will be accepted through a double blind reviewed process and will be published electronically with ISSN in proceedings with a DOI number (10.17501). We will submit the proceedings to be indexed in the Thomson Reuters, SCOPUS, Google scholar for possible Indexing.
Interactive Technology and Smart Education


Online ISSN: 1741-5659
Editor in Chief – Dr Pedro Isaias, Associate Professor, The University of Queensland, Australia
Impact Factor: 2016 Impact Factor 1.653
Journal Link: Click Here
The Journal of Experimental Education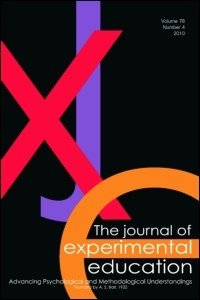 Print ISSN: 0022-0973
Online ISSN: 1940-0683
Editor in Chief – Prof. Avi Kaplan, Temple University
Impact Factor: 2016 Impact Factor 1.653
Journal Link: Click Here
EXCLUSIVE FROM ICEDU 2018
Collaborative Workshops
Learn more and advance your career with ICEDU 2018 workshops. Experience the best knowledge transferring platform with us