4th International Conference on Education
The International Institute of Knowledge Management (TIIKM) welcomes you to the 4th International Conference on Education (EDU '18) to be held on the 5th – 7th April, 2018 in Bangkok, Thailand under the theme "Transforming the Learning Experience." The Conference will witness the participation of the Academicians, Universities, Professionals and Industry Experts gathering on a single platform to discuss the future prospects in Education.
Call for Papers
As all other important aspects in life, Education has evolved with the advancement in information technology and time broadening its scope from the traditional methods of acquiring knowledge. This has paved way for diversification in the mediums that enable for information to transfer at a rapid pace accurately and precisely. The Edu '18 is believed to be the center stage where knowledge and ideas will be shared among in a pleasant environment to construct a meaningful future for education.
Writing Education
Imaginative Education
Language Education
Research on Technology in Education
Students and Teaching Staff Exchange Programmes
Educational Administration
Simulated Communities and Online Mentoring
Assessment Software Tools
Computer-Aided Assessment
Digital Libraries and Repositories
Knowledge Management
Human Resource Development
Academic Advising and Counselling
Education Policy and Leadership
Industrial Cooperation
Work Employability
Educational Institution Government Partnership
Teacher Education
Conference Chair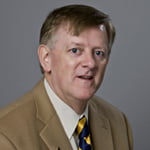 Prof. Eugene P. Sheehan
Dean, Professor of Psychological Sciences College of Education and Behavioral Sciences University of Northern Colorado Greeley, CO USA.
Dr. Eugene Sheehan is Dean of the College of Education and Behavioral Sciences at the University of Northern Colorado, a position he has held since 2000. As Dean he is responsible for the administration of one of the largest education programs in the Rocky Mountain Region of the United States, with about 100 full time faculty and about 3,500 teacher candidates. His college is fully accredited at all levels: national, state, and discipline and has earned several awards for academic excellence, including the prestigious Christa McAuliffe Award for Excellence in Teacher Preparation from the American Association of State College and Universities.
Read More
---
Publications
All accepted abstracts will be published in the conference abstract book with ISBN. All full papers will be accepted through a double blind reviewed process and will be published electronically with ISSN in proceedings with a DOI number (10.17501). We will submit the proceedings to be indexed in the Thomson Reuters, SCOPUS, Mendeley, Google scholar and CiteULike for possible Indexing.
Read More