EDUCATION CONFERENCE 2019
Call for Papers
The International Institute of Knowledge Management (TIIKM) welcomes you to the 5th International Conference on Education (ICEDU '19) to be held on the 5th – 7th April, 2019 in Kuala Lumpur, Malaysia. The Conference will witness the participation of the Academicians, Universities, Professionals and Industry Experts gathering on a global platform to discuss the future prospects in Education.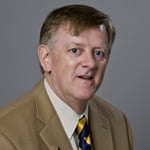 Prof. Eugene P. Sheehan
---

Dean, Professor of Psychological Sciences College of Education
and Behavioral Sciences
University of Northern Colorado, USA
[info_box title=" Conference Main Tracks"]
Curriculum that Works
Effective Technology in the Classroom
Learning Science
Assessment Reliability and Validity
Innovative Educational Practices
Working with Diverse Populations
[/info_box]
 Important Dates
| | |
| --- | --- |
| Abstract submission deadline | 05th December 2018 |
| Abstract acceptance notification | Within two weeks |
| Early Bird registration deadline | 04th January 2019 |
| Final Registration deadline | 06th February 2019 |
| PP Presentation due on or before | 22nd March 2019 |
| Conference day | 05th – 07th April 2019 |
| Conference network dinner: | 05th April 2019 |
| Post Conference tour: | 08th April 2019 |
| Full paper submission deadline | 22nd April 2019 |
PUBLICATION OPPORTUNITIES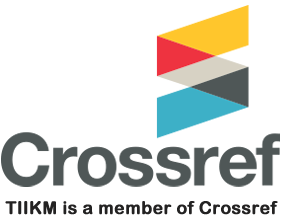 All accepted abstracts will be published in the conference abstract book. All full papers sent for conference proceedings will be accepted through a double blind review process and will be published electronically with ISSN 2424-6700 in proceedings with a DOI number (10.17501). We will submit the proceedings for possible indexing in Thomson Reuters, SCOPUS and Google scholar.
EXCLUSIVE FROM ICEDU 2019
[photo_box title="150+ Presentations" image="1497″ link="https://educationconference.co/abstract-guidelines/"]Experience the true international knowledge gathering with highly interactive participation[/photo_box]
[photo_box title="Networking Spaces" image="1498″ link="https://educationconference.co/online-registration/"]Enhance your network with more than 200 participants from over 30+ countries. Share knowledge, experience and fun everywhere.[/photo_box]
[photo_box title="Academic Richness" image="1499″ link="https://educationconference.co/call-for-papers/"]You can experience the high quality presentations carefully selected by our international reviewing panel. We invite you to send original research papers. [/photo_box]
[photo_box title="Free Publications" image="1496″ link="https://educationconference.co/publications/"]We publish your paper free of charge in our conference proceedings and if your paper selected for our collaborative journals we will happily guide you in the process. Your paper will be submitted for major indexing. [/photo_box]
[photo_box title="Cultural Fusion" image="1501″ link="https://educationconference.co/networking-dinner/"]Enjoy the atmosphere and have fun while networking in the first day evening cultural show and networking dinner. [/photo_box]
[photo_box title="Comprehensive Insights" image="1502″ link="https://educationconference.co/keynote-speakers/"]Listen to world renowned speakers and gain the opportunity to network with research and industry experts [/photo_box]
[photo_box title="Students' Gathering" image="1504″ link="https://educationconference.co/student-gathering/"]Experience the opportunity to develop your career with educational specialists and sponsored industrial professional at the students' gathering. Be a part of the exclusive student platform[/photo_box]
[photo_box title="Education Expo" image="1505″ link="https://educationconference.co/Education-Expo/"]The exhibition will be a precious occasion where world class education agents, policy makers, education consultants and all other stake holders and researchers engage together for a common goal at single platform which will be amalgamated like a world class extravaganza[/photo_box]
[photo_box title="Explore Malaysia" image="1506″ link="https://educationconference.co/post-conference-tour/"]You are at one of the most attractive tourist destination. Explore and enjoy Stunning Beaches, Sophisticated Cuisines and Buddhist Culture[/photo_box]