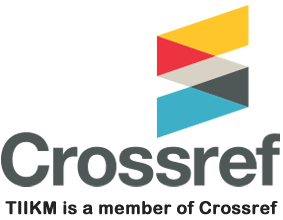 All accepted abstracts will be published in the conference abstract book with ISBN. All full papers will be accepted through a double blind reviewed process and will be published electronically with ISSN in proceedings with a DOI number (DOI prefix-10.17501).
We will submit the proceedings to be indexed in the Thomson Reuters, SCOPUS, Mendeley, Google scholar and CiteULike for possible Indexing.
Emerald Education partner with ICEDU 2017

You have the opportunity to choose the most relevant of the 21 education journals published by Emerald, indexed in Thomson Reuters Emerging Sources Citation Index and Scopus to publish your full paper. Authors must first refer to the author guidelines and that their work will be subject to the journal's independent double-blind peer review process.
---
Asian Education and Development Studies
ISSN: 2046-3162

Health Education
ISSN: 0965-4283

Education + Training
ISSN: 0040-0912

Higher Education, Skills and Work-based Learning
ISSN: 2042-3896

English Teaching: Practice & Critique
ISSN: 1175-8708

History of Education Review
ISSN: 0819-8691

Interactive Technology and Smart Education
ISSN: 1741-5659

International Journal of Comparative Education and Development
ISSN: 2309-4907

International Journal for Lesson and Learning Studies
ISSN: 2046-8253

International Journal of Educational Management
ISSN: 0951-354X

International Journal for Researcher Development
ISSN: 2048-8696

International Journal of Information and Learning Technology
ISSN: 2056-4880

International Journal of Mentoring and Coaching in Education
ISSN: 2046-6854

Journal of Applied Research in Higher Education
ISSN: 2050-7003

International Journal of Sustainability in Higher Education
ISSN: 1467-6370

Journal of Educational Administration
ISSN: 0957-8234

Journal for Multicultural Education
ISSN: 2053-535X

Journal of International Education in Business
ISSN: 2046-469X

Journal of Professional Capital and Community
ISSN: 2056-9548

Quality Assurance in Education
ISSN: 0968-4883

On The Horizon
ISSN: 1074-8121

Qualitative Research Journal
ISSN: 1443-9883
---
We provide you the opportunity to publish your paper with well-known publishers

Papers presented (oral presentations, virtual presentations and poster presentations) in the conference being considered for possible publications in following journals. Best selected full papers will be published for free of charge.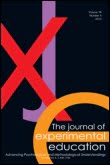 The Journal of Experimental Education
Print ISSN:
0022-0973
Online ISSN:
1940-0683
Editor in chief:
Prof. Avi Kaplan
2015 Impact Factor
: 1.638
Read more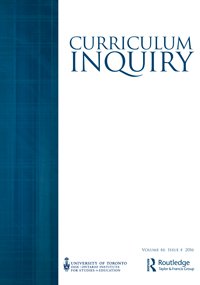 Curriculum Inquiry
Print ISSN
: 0362-6784
Online ISSN
: 1467-873X
Editor in chief: Prof. Rubén Gaztambide-Fernández
2015 Impact Factor
 : 0.812
Read more