Conference Proceedings
---
All accepted abstracts for 5th International Conference on Education 2019 (ICEDU 2019), will be published in the conference abstract book with an associated ISBN 978-955-3605-28-3.
All full papers sent for conference proceedings will be subjected to double blind reviewing process and will be published electronically with an ISSN 2424-6700 in the proceedings with a DOI Number (DOI prefix: 10.17501).
Accepted papers published in conference proceedings will be submitted to Google Scholar, Scopus and Thomson Reuters for possible indexing.
Peer Reviewed Journal Publication
We provide you with the opportunity to publish your paper with well-known publishers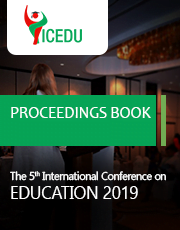 The Journal of Research on Technology in Education (JRTE)

The Journal of Research on Technology in Education (JRTE) is a high-quality peer-reviewed journal that defines the state of the art, and future horizons, of learning and teaching with technology in educational environments. JRTE publishes original research, literature reviews and syntheses, and methodological reviews, policy analyses, and theoretical or conceptual positions that relate to the efficacy of instructional uses of educational technology.
Print ISSN 1539-1523
Online ISSN 1945-0818
Editor in Chief Prof. Albert Ritzhaupt
Publisher Taylor & Francis Publishing
Journal Link>>
Indexed in Scopus, Canada in Context, EBSCOhost, ERIC, Gale, Ovid, ProQuest, Taylor & Francis and many more.
Innovations in Education and Teaching International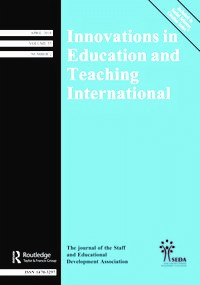 Online ISSN: 1470-3300
Editor in Chief: Gina Wisker
Publisher: Taylor & Francis
Official journal of The Staff and Educational Development Association (SEDA)
Journal Link>>
Indexed in SCOPUS, British Education Index, Social Sciences Citation, Web of Science and many more
European Journal of Education

Online ISSN: 1465-3435
Editor in Chief: Prof. Janet Looney
Publisher: Wiley Online library
Journal Link>>
Indexed in: SCOPUS, EBSCO, ProQuest and many more.