The 4th International Conference on Education 2018 is glad to host a series of key discussion sessions on selected specific topics parallel to the main oral presentations. Each selected topic would be given one hour for the discussion.
Following are the selected topics for the key discussion sessions
Teacher quality
Working with diverse students
Incorporating technology into classroom instruction
Developing a school culture that fosters academic achievement
Effective classroom management
Best practices for science education
Teaching literacy
Global issues in education
Influencing policymakers about education issues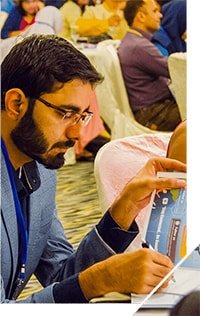 With the aim of broadening the network opportunities and providing space to share ideas and knowledge; the key discussion sessions would provide an array of opportunities for the participants to learn and exchange knowledge while actively participating in the discussions with renowned education agents, researchers, education consultants, policy makers and other stakeholders.  We warmly welcome you to be a part of key discussion sessions and be a change agent for the betterment of education.