WORKSHOP ON SCHOLARLY PUBLICATIONS
Dissemination of research findings is an essential part of the scientific research process.  Hence, it is of utmost importance for a researcher who is writing a full paper with the aim of publishing in a reputable journal or in a reputable proceeding.  Furthermore, getting a paper published in a reputable peer-reviewed journal or proceeding is an important milestone for researchers.
Through the publication workshop, we intend to disseminate knowledge on writing scientific papers and scholarly publications to assist future researchers.  All conference participants are welcome to participate in this workshop.
Date: 04th April 2020
Time: 4.00p.m.  –  5.30p.m.
WORKSHOP ON STRATEGIC ACADEMIC CAREER PLANNING
Developing a career as a researcher can mean working hard which may include presenting papers or publishing their hardly done research efforts in conferences. Through career planning workshop we want to help researchers who have just started a new research position or are nearing the end of their research efforts or somewhere in between to build an academic career that can contribute to the creation of new knowledge for the advancement of the discipline.
Objectives of the Workshop
To provide guidance on how to approach the development of a strategic funding plan in the individual research setting.

Support researchers to work out next steps and plan future within or beyond academia.

Help the researchers to identify how their research passions and interests align with the University's areas of strength, what formal University structures exist for acknowledging, resourcing and supporting areas of strength and how their contribution fits with the overall University research plan.
What you will learn?
The importance of strategy for enhancing both career and research profile

Applying strategy to the individual research setting

How to apply for research grants

Matching project funding opportunities to longer research goals

Managing the grant life cycle to build resources and capabilities
Who should attend?
Early and Mid-Career Researchers and postdoctoral researchers who intend to consolidate their research career.
Date: 04th April 2020
Time: 4.00p.m.  –   5.30p.m.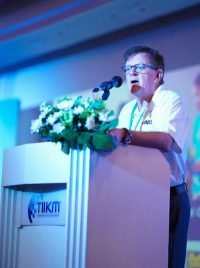 Resource Person
Prof. Eugene P. Sheehan
University of Northern Colorado
USA.
CONFERENCE CHAIR'S WORKSHOP
"Stepping to 2021: The Next Chapter of ICEDU"
A workshop will be arranged by the Conference Chair to discuss the outcomes and get the feedback of the Conference. Participants can share their experiences of attending the conference and express their ideas on areas to be improved in the future.
Moreover, the plans to be executed when organizing for ICEDU 2021  will be discussed during the workshop providing an opportunity for participants to share their views and voice their suggestions in terms of the conference theme, conference tracks, venue, dates, keynote speakers, partners featured events and any other applicable areas. The workshop will provide an insight to deliver the future conferences in a fruitful way with the outputs received by the Conference Chair, Keynote Speakers, Participants, and Organizers.
---
Date: 05th April 2020
Time: 4.30p.m. – 5.30p.m.
Audience: All Conference Participants
---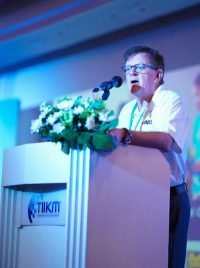 Resource Person
Prof. Eugene P. Sheehan
University of Northern Colorado
USA.