Conference Chair & Committee
Conference Chair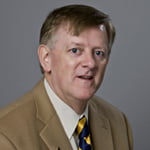 Prof. Eugene P. Sheehan
Dean, Professor of Psychological Sciences College of Education
and Behavioral Sciences
University of Northern Colorado
Greeley, CO USA.
International Scientific Committee
Asst. Prof. Tharwat Andrawis
, S P Jain School of Global Management, Australia
Dr. Rennie Cajetas-Saranza
, Phillipine Normal Universiy, Philippine
Dr. Farhan Abdul Rauf
, Our Own Public Health Institute (OOPHI), Pakistan
Prof. Dr. Genutė Gedvilienė
, Department of Education Sciences, Vytautas Magnus University, Lithuania
Ms. Virginija Bortkevičienė (Ph.D.).
, Department of Education Sciences, Vytautas Magnus University, Lithuania
Dr. Cara Williams
, Counseling Health & Special Education Division, Emirates College for Advanced Education, UAE
Dr. Chelsie Hess
, Colorado Mesa University, USA
Dr. Montree Yamkasikorn
, Nakhon Phanom University, Thailand
Dr. Watsatree Diteeyont
, Kasetsart University, Thailand
Prof. Karen Hoi Yan Cheung
, University of Macau, China
Assoc. Prof. Sao Leng Ieong
, University of Macau, China
Dr. Eugene P. Sheehan
, University of Northern Colorado, USA
Dr. Nancy Sileo
, University of Northern Colorado, USA
Dr. Christy Moroye
, University of Northern Colorado, USA
Ms. Valerie Sherman
, University of Northern Colorado, USA
Mr. Michael Floren
, University of Northern Colorado, USA
Dr. B. Saminathan,
Bharathidasan University, India
Dr. Janet Madhu,
American University in the Emirates, United Arab Emirates
Dr. Jessica Essary,
Zayed University, United Arab Emirates
Dr. A. Tholappan,
Bharathidasan University, India
Dr. Christopher James Hill,
THE BRITISH UNIVERSITY IN DUBAI, UAE
Asst. Prof. Labrador,
Dorothy Joann O., De La Salle University, Philippines
Assoc. Prof. Bustos-Orosa,
Maria Alicia, De La Salle University, Philippines
Dr. Tamer El Maaddawy,
United Arab Emirates University, UAE
Dr. Abdulai Abukari,
The British Universtiy in Dubai, UAE
Dr. Agnė Brandišauskienė,
Lithuanian University of Educational Sciences, Lithuania
Assoc. Prof. Dr. Alvyra Galkienė,
Lithuanian University of Educational Sciences, Lithuania
Local Scientific Committee
Dr. Yahya Don
, University Utara Malaysia, Malaysia
Asst. Prof. Ashley Yoon Mooi Ng
, University of Nottingham, Malaysia
Assoc. Prof. Dr. Sabariah Bte Sharif
, Universiti Malaysia Sabah, Malaysia
Dr. Christina Andin
, Universiti Malaysia Sabah, Malaysia
Prof. Dr. Nik Ahmad Hisham Ismail
, Kulliyyah of Education, Malaysia
Assoc. Prof. Dr. Ssekamanya Siraje Abdallah
, Kulliyyah of Education, Malaysia
Assoc. Prof. Dr. Suhailah Hussien
, Kulliyyah of Education, Malaysia
Dr. Faizah Idrus
, Kulliyyah of Education, Malaysia
Dr. Rosemaliza Mohd Kamalludeen
, Kulliyyah of Education, Malaysia
Dr. Salma Jameel Syed
, University of Nottinham, Malaysia
Dr. Ahmad Zabidi Bin Abdul Razak,
university of Malaya, Malaysia
Dr. Trevor Moodley,
University of the Western Cape, South Africa
Dr. B. V. Durga Kumar
, Nilai University, Malaysia
Be our Session Chair / reviewer
Write to Ms Thulakshana Dilrukshi : thulakshana@tiikm.com with your short bio-data
Main Conference Coordinators
Contact Person : Mr. Arun Francis
Hotline: +94 773 027 621
TP : +94 113 098 521/2
Email: arun@tiikm.com

Contact Person : Ms. Sandali Randima
Hotline: +94 768 223 146
TP : +94 113 098 521/2
Email: sandali@tiikm.com

Contact Person : Mr. Saranga Meepitiya
Hotline: +94 768 223 146
TP : +94 113 098 521/2
Email:saranga@tiikm.com